Canberra WH887
Returns to RAF Upwood
Canberra B.2 WH887 was built by Short Brother at Belfast
This aircraft, serving with 1323 Ft, 542, and 21 Squadrons as well as part of RAF Upwood's Station Flight. She was converted to a TT.18 and taken by the Royal Navy on the 27th November 1969. She was also used for Fleet Requirements Unit (FRU) and later the Fleet Requirements Air Direction Unit (FRADU) as well as on loan to Flight Refuelling at Hurn. She retired for a short period and was stored at RAF St Athan in November 1986. A few years later she was put back into service and flew until 1992. Her last trip was from Yeovilton with two others bound for St Athan, from St Athan to RAF Llanbedr where it flew trail sorties for a time. Back in storage and was then moved to a fire dump in the late 1990's





English Electric Canberra TT.18
Royal Navy, Fleet Requirements Air Direction Unit,
RNAS Yeovilton, Somerset 1985
AA34707 SCALE 1:72
This is a picture of her as a Corgi model Limited Edition of only 1,760

WH887 Flying (Copyright Tony Bish)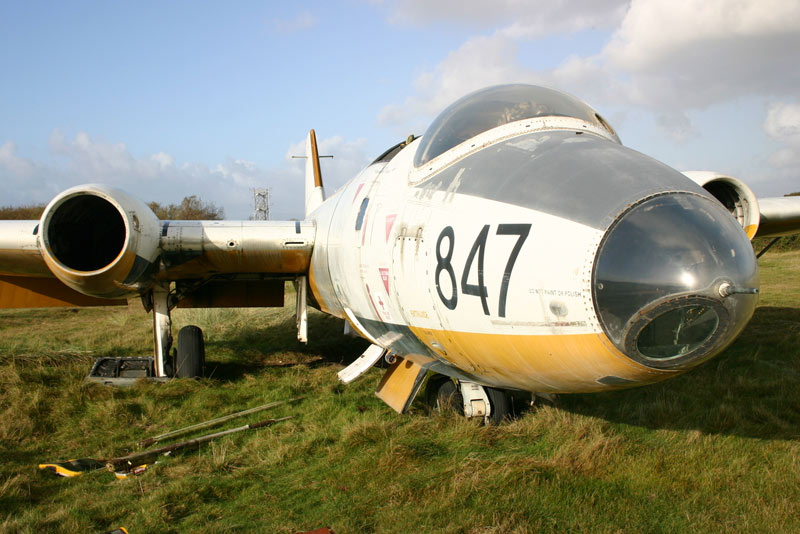 WH887 just before being scrapped



WH887 just before being scrapped



WH887 just before being scrapped


On the 24th of August 2008, Canberra WH887 moved from it's Hampshire home and made the journey back to former RAF Upwood with new owners Sean Edwards and Matt Buddle.

Picking her up at Hampshire


On she goes


She fits a treat

Now a another 130 miles home

Back at RAF Upwood with the Head quarters in the background

Outside RAF Upwood Guard Room

Outside Hangar 4

Out the front of Hangar 1



Tom Vaughan, MD of Turbine Motor Works unloading her of the trailor

L to R Sean Edwards and Matt buddle


Sitting upright at last


On the move to Hangar 4


Hangar 4


Inside Hangar 4 she goes


There was two and a half foot of water inside the Canberra when they came to scrap her. You can see the water mark on the above picture.

Pilots



Navigators desk



Bombamiers

The back is cut off and the door is open

The panels are in place for the Pilot. We are missing about 4 dials.

Another view of the pilots panels



WH887 in Gibraltar in 1956

542 Squadron
Cockpit Fest 2009
Me and Matt took WH887 to Cockpit Fest at Newark Air Museum on the 13th and 14th of June 2009.
We won "Spirit Of Cockpit Fest" Award for the hard work we put in to her.
Below are some pictures of her.

Left to right Me Sean Edwards, Ken Ellis (Editor of FlyPast magazine) and Matt Buddle

Canberra WH887 next to a Jet Provost

Pictures of WH887 Ten months ago

In a skip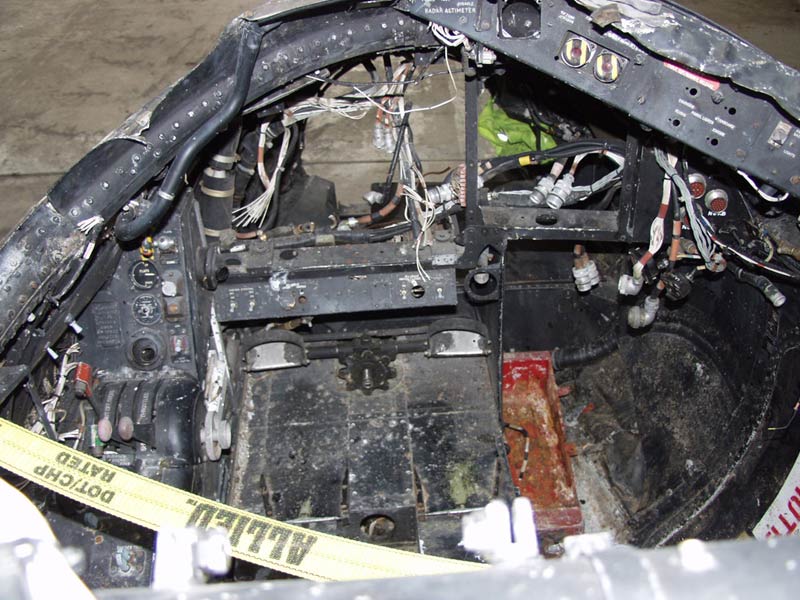 When we picked her up

Ten Months later

Just about to leave Upwood for Newark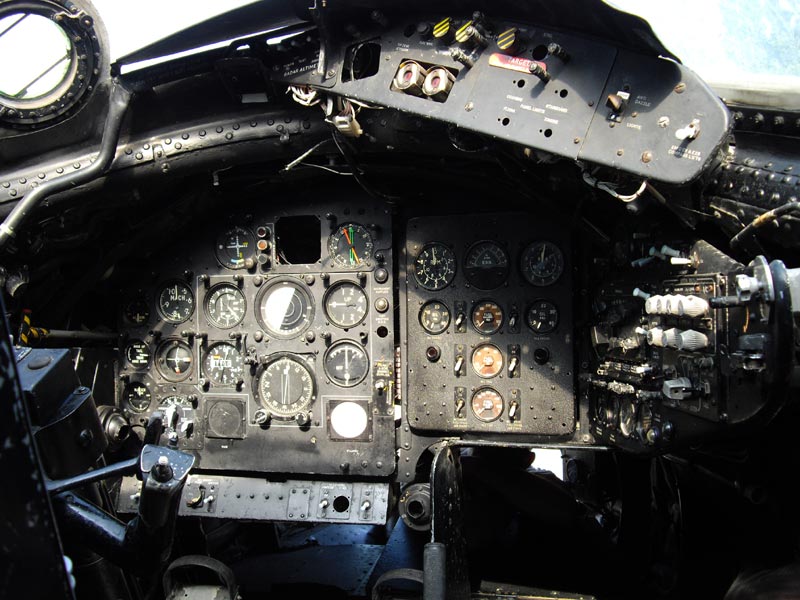 Inside the cockpit June 2009
Still a long way to go but we are getting there


Matt Buddle now owns WH887 and I have taken over restoration of WJ775


Many thanks to:

Tom Vaughan, MD of Turbine Motor Works at Raf Upwood
Tony Regan for the pictures of WH887 and information.